There is a new feature published at Microsoft roadmap site:
Microsoft 365 admin center: Manage ownerless Microsoft 365 groups and teams
Teams, Outlook groups, Team Sites etc. powered by Microsoft 365 Groups supports two roles: members and owners. Members can collaborate with others in the group through files, emails, messages etc. Owners manage the group membership and monitor content and conversations. When employees leave an organization or switch projects internally, it results in their existing user accounts getting deleted. If such employees were group owners, keeping track of their groups becomes critical to ensure accountability within the organization. We have introduced a new ownership governance policy to help automate the management of ownerless groups by requesting active members to become owners of the group. Admins can define who is eligible for these notifications and configure what notifications and how often these notifications are sent to active group members. Users, who are members of the ownerless groups can simply accept or decline request via the actionable email message.
Feature ID: 180749
Added to roadmap: 10/10/2023
Last modified: 10/10/2023
Product(s): Microsoft 365 Admin Center
Cloud instance(s): GCC
Platform(s): Web
Release phase(s): General Availability

But based on the feature description – all looks exactly as what we already have for years as "Microsoft 365 ownerless groups policy" which you can configure under Microsoft 365 Admin Center -> Settings -> Org settings -> Microsoft 365 groups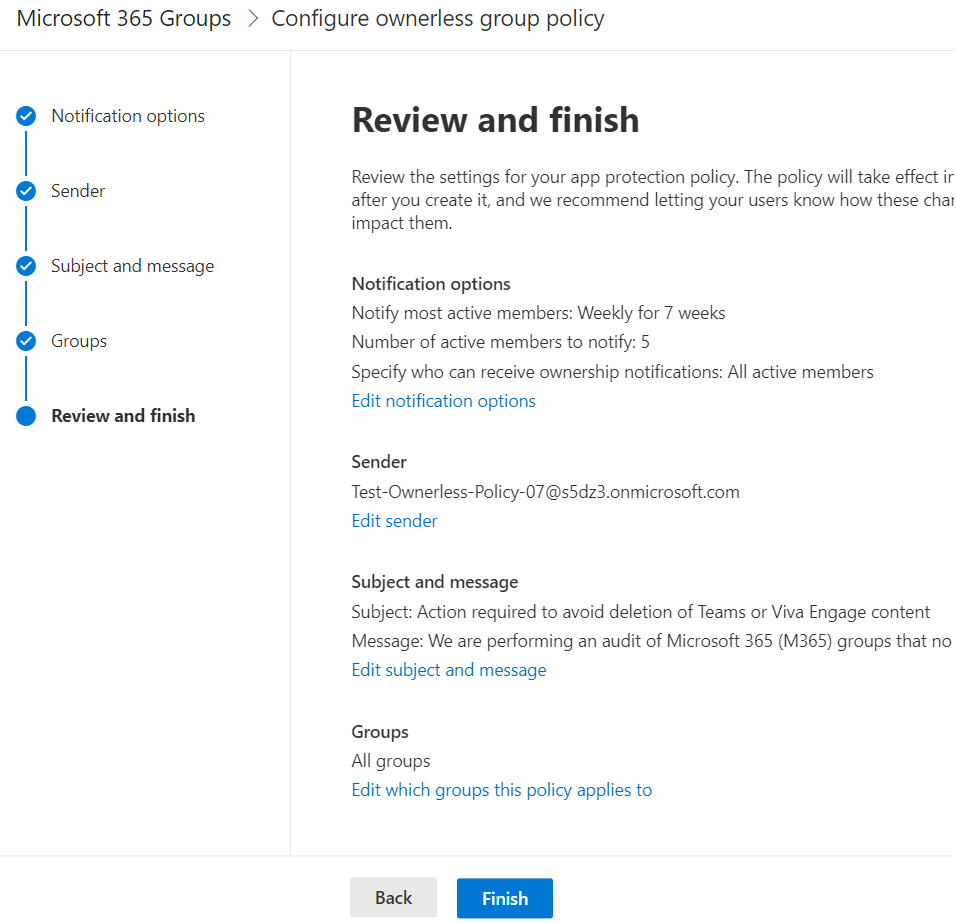 More on Microsoft 365 ownerless groups